All dogs in our training programs sleep under the same roof as us. Training is done on our 10.5 acre horse farm, house skills/manners are practiced in our actual home, the dogs sleeping arrangements are stress free and "normal" to them.
They get appropriate play/socialization yard time with the other temperament tested dogs staying with us (temperament test pending) along with nature enrichment walks around our beautiful acreage, field trips to local parks and stores (Home Depot, Tractor Supply, restaraunts, etc) to generalize their obedience training in new and distracting environments, and also handled by my associate trainers.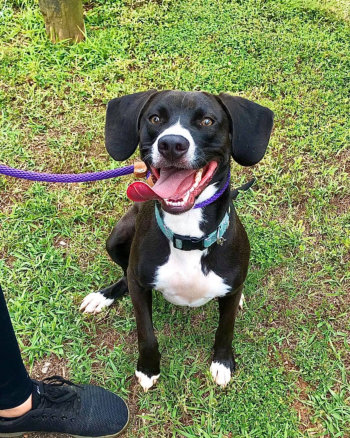 The Training Program Options
Option 1: 2 Week Basic Camp ($1,800) is great for tackling just a few issues (leash pulling, jumping, lite behavioral issues, socialization, confidence building, crate training) along with basic obedience skills. Clients that choose this option do not feel the need for all the bells and whistles of the one month camp, but need some help in a few bothering areas of their dogs or puppies behavior.
Option 2: 1 Month Training Camp ($2,800). 90% of our clients choose this option as it covers much more obedience (customized to possibly include: sit-stay, down stay, place command, loose leash walking, off leash training*, manners, socialization, potty training) coming with all the bells and whistles. It's a more "finished product" and of course allows more time to solidify those behaviors as well given the longer stay.
Option 3: 2 Weeks Now/2 Weeks Later Puppy Program ($2,800.00) – this program is great for folks that do not want to commit to the full month away from their puppy. Super young puppies (8-14 weeks) get 2 weeks "now" to learn the basic life skills of crate, potty training, learning basics, leash walking, socialization basics and then return after teething (6 months) for more advanced training for duration sit/downs, place bed, socialization and off leash skills.
Option 4: Behavioral Modification Camp (Start at $2,800.00- Price is determined on severity of case) Minimum 1 month or more for dogs with but not limited to: resource guarding, human aggression, dog aggression, reactivity, seperation anxiety, fear, anxiety.
Option 5: In-Home/Online Tutoring *Prices may vary depending on location*
$200.00: Initial Evaluation/Consultation
$150.00: Each tutoring session after initial consultation
$700.00: POTTY TRAINING SCHEDULE

Includes initial Consult
Includes customized potty training schedule for new puppy handlers
All training camp's payment schedules are:
25% deposit reserves the training space
50% due at drop off
25% due when you pick up after the go-home lesson is approved
**We take a limited amount of training dogs in a month so training spots are limited**
All programs include a minimum 2-hour Go-Home-Human training
I teach/coach you on how to handle the puppy for the transition home, a 4-5 page Study Guide to reference once home, Certificate of Completion, six months of "free follow up" training at our facility when scheduled by the client, if within driving distance (2) at home follow up sessions, and any time the dog boards with us in the future after training they get refreshers while boarding.
Our programs are based off Quality not quantity.
This means if I we reach the end time for that program and I do not feel the dog/puppy is where I would like to send them home, then I allow up to a week extra "buffer" time. Some dogs are very timid when they first arrive and it takes a few days to adjust; I do not rush the relationship building process, trust and respect are crucial to productive and true training. There is NO extra cost to you, this is my quality control "buffer" if I need to tap into it. Not all dogs need the extra time, but it's there for them if needed.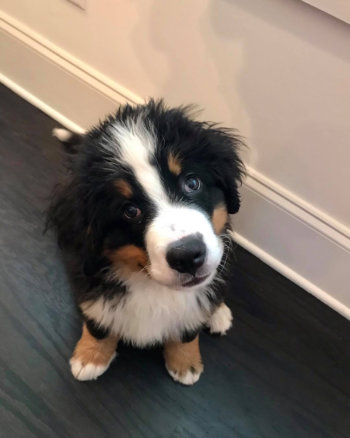 We use a balanced approach of positive and negative in both teaching and reinforcing behaviors. Dogs are used to having positive consequences and negative consequences to their chosen behaviors in nature- it's our job to show them what we deem as positive and negative behaviors when it applies to a canine living in a human world. We evaluate each individual dog and take into account their age, current social exposure, and breed characteristics to create the best training plan for them.
All puppies/dogs begin their camps with us building a relationship of trust. We start all dogs utilizing positive reward based foundation in learning. We teach the dog how to learn, how to offer behaviors for what they deem as a reward. Once we have that and a solid understanding of the behaviors we are asking of them, we then add rules/boundaries to that behavior; and then we layer expectations to those behaviors and negative consequences when they choose the incorrect behaviors.
Our goal in training any puppy or dog is to bring as much clarity to the training as possible. Clarity leads understanding, understanding leads to confidence. Each dog is an individual just as we humans are. They all have different "love languages" and we aim to find out what that is, and "speak" to them on their level to which they can best understand. We teach them inside their own "love language".
We believe this process, especially for some, takes time to build correctly and appropriately. We move at the dogs pace.
We use whatever tool we feel best fits the dogs and humans needs/behavior to reinforce the behaviors we all want to see. Tools we utilize are slip lines, head halters, martingale collars, Herm Sprenger prong collars, and E-Collar Technologies remote/electronic collars as needed.
Regardless of tools used, our training programs produce a dog that is confident and happy in their behavior when we hand them back over to their handlers. They understand clear expectations/boundaries, etc.
Your dog will NOT lose their personalities or character… rather, have better understanding of life's expectations in a human world. We believe it "takes two to tango" and teaching the humans how to follow through with the training is as big of a piece to the training puzzle as us teaching the dog. All humans are training and set up for transfer success.
All of our trainers and staff love what they do. We appreciate dogs for who they are and only want them to live their best life. We look forward to helping you and your canine partner live your most harmonious life.